Vrnjačka spa
Vrnjačka Spa is a metropolis of spa tourism and one of the most visited spa destination in Serbia and Balkans. The spa is located in Central Serbia only 25 km away from Kraljevo at the bottom of Goč mountain, near Western Morava river and is originating from the Roman Empire. At the location of modern Vrnjačka Spa archaeologists found ruins of Roman swimming pool and Roman spring "Fons Romanus" with more than 500 pieces of metal coins from the 2nd century. The "dawn" of Vrnjačka Spa begins in 1868 when the first Touristic organization of Serbia was founded.
The spa is popular firstly because of springs of mineral water. The water of Vrnjačka Spa comes to the surface at 7 places 4 of which are used for medical treatment and therapy, 3 springs are used for bottling water and drinking. Water temperature vary from 14°C to 36,5°C, "Warm water" spring is unique for Serbia. The water is used for healing diabetes, chronic inflammation of intestine, gall-bladder and bile-ducts, stomach and duodenal ulcer, gynecological and rheumatic diseases etc.
Vrnjačka Spa along with therapeutic effect of its water is proud of hotels and touristic capacities and very well developed family rest programs, congress halls, sports and festival infrastructure. Local sport-recreative center hosts training camps and competitions and increases number of its facilities every year.  Festivals of Vrnjačka Spa are numerous, for example, Film scenario Festival, Vrnjački carneval, Lovefest – second most popular musical Festival in Serbia and many others.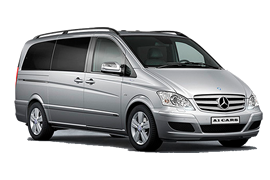 Transfer
From Belgrade to Vrnjačka Spa