Bukovička spa
Bukovička spa is located at the bottom of Bukulje mountain at the altitude of 256 m. The spa belongs to Aranđelovac municipality and is only 75 km away from Belgrade. Healing effect of the water was discovered already in 1811 and since then Bukovička spa has been one of the most popular in Serbia. Within the spa Special clinic "Bukovička banja" was opened and now uses modern methods of healing digestive problems, pancreatic illnesses, locomotor and breathing problems, children diabetes etc.
The clinic is located in the park of Bukovička spa, which is famous for marble statues and summer residence of Prince Mihailo Obrenović. The park is a perfect location for sport and recreation that has a shooting-ground, outdoor mineral water pool and indoor pool within Hotel "Izvor".
Along with 4 springs with cold mineral water (13-14°C) where world famous mineral drinking water "Knjaz Miloš" is bottled, spa has hypo-thermal springs with water reaching +25°C. Springs differ in temperature, quantities of carbonic acid and concentration of minerals.
Many cultural and historical sights are located near the spa: Orašac, Bukulja mount, Garaško Lake and Risovača cave.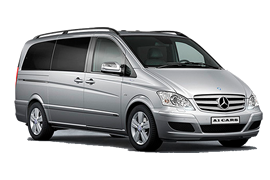 Transfer
From Belgrade to Bukovička Spa