Stara Planina
SStara Planina Mountains are spread in Eastern Serbia as a part of the Balkan mountain range that gave a name to the whole peninsula. Stara Planina is 330 km away from Belgrade and 70 km away from Niš and belongs to the Zaječar, Knjaževac, Pirot and Dimitrovgrad towns' area. The highest point of Stara Planina is Midžor, at the altitude of 2.169 m. The unique sceneries of Stara Planina are best observed at Babin Zub Reserve, an area with steep ruptures and sharp cliffs, picturesque waterfalls, fields full of forest fruits and rich woods at the altitude of 1.758 meters.
Skiers of all categories can enjoy more than 13 km of well-prepared ski tracks of various difficulties, while extreme sport lovers also have off-pistes. Stara Planina is covered with snow on average for 5 months of the year, however the ski center has an artificial snow system as well. This mountain is a perfect place in the summer months for enthusiasts of untouched nature who want to discover immense riches of local beauty and enjoy walking, riding a bike and fishing.
Stara Planina is exceptionally rich with water and represents a river-head of the two most important rivers of Eastern Serbia, Nišava and Timok. The area was proclaimed a Natural Park in 1997 when all the natural monuments and reserves were taken under the protection of the government. Along with an unique ecological system with various species living here, Stara Planina is proud of its authentic cuisine and prominent cheese, one of the best in the world: Staroplaninski or Pirotski cheese. Visitors of Stara Planina can enjoy same day excursions to Rajačke pimnice, a unique wine-makers village near Negotin, or to Sokobanja, one of the most famous spa centers of Serbia, and to the towns of Pirot and Knjaževac.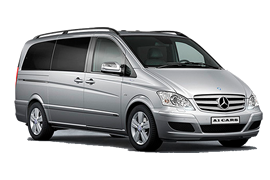 Transfer
From Belgrade to Stara Planina