Prolom spa
Prolom spa is one of the most popular medical centers in Serbia, mainly because of exceptional therapeutic effects of "Prolom water". The spa is located 23 km away from the city of Kuršumlija at the altitude 550-600m at the slope of Radan Mountains in southern Serbia. The whole Radan region is a real ecological oasis as there is no industry or traffic nearby. Moderate climate, rich vegetation and clean air make Prolom spa a real climate resort.
Prolom water belongs to the category of low mineral alkaline water and it's world famous for kidney and urinary tract diseases. Prolom water can be drunk without any restrictions and its mineral composition is suitable for children, pregnant women, adults and sportsmen. It also works as diuretic and antiseptic and has a positive effect on people suffering from digestive system diseases. Combined with mud, Prolom water heals skin diseases and rheumatism.
Prolom spa has sport and recreation infrastructure with sport fields, swimming pools and walking tracks. A real must-see in the vicinity of the spa is so-called Devil's Town, unique natural phenomenon and very popular tourist attraction.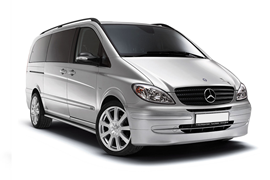 Transfer
From Belgrade to Prolom Sp