Kragujevac
Kragujevac is an economic, cultural, medical and political center of the regions Šumadija and Pomoravlje. With more than 180.000 citizens, Kragujevac is the fourth largest city in Serbia. It is located in the center of Šumadija, 140 km south of Belgrade and covers the territory of 835 km2, with 57 villages and 78 local communities. The city is situated on the banks of the Lepenica River in the Kragujevac basin at the meeting point of three Serbian mountains: Rudnik, Crni Vrh and Gledić.
Numerous archaeological remains have shown that the Kragujevac territory has settlements dating from the Pre-historic era. The first written proof of a settlement was made by the Turks in 1476-1477, as the Christian population left when the Ottomans invaded the territory.
The first bloom of Kragujevac dates back to 1818 when it was proclaimed the capital of renewed Serbia. Its good geographical position and nationally homogeneous population (in contrast to Belgrade, where the Turks ruled) were the reason why Prince Miloš Obrenović chose Kragujevac to become a governmental center.
Moving the capital to Belgrade in 1841 was the starting point of the stagnation of Kragujevac. However, it did succeed to remain the center of political life as important Assemblies of Serbia were held here until 1878.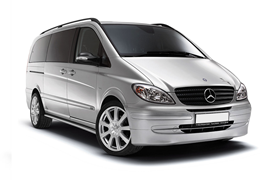 Transfer
From Belgrade to Kragujevac