Ravanica
Ravanica Monastery, spiritual, cultural, literary and artistic heart of Central Serbia is located near the town of Ćuprija, 10 km away from highway Belgrade-Niš. Ravanica was built in the second half of 14th century before Turkish invasion in Europe. Prince Lazar Hrebeljanović, ruler of Central Serbia at that time and one of the most important Serbian historical figures, expected unavoidable future struggle and built a defensive wall with seven towers around Ravanica.
The Church of Holy Ascension of the Monastery is built of stone and brick and has rich exterior decorations, whilst interior and fresco of the Church show all the skills and inspiration of painters of that time. Among the frescoes that survived after numerous armies that passed the Monastery by, the most important one is the ktetor's composition depicting prince Lazar and his wife Princess Milica with their sons Stefan and Vuk.
Near Ravanica the Resava Cave is located. It was discovered long ago but is still one of the most interesting caves in Serbia. Resava cave and 11 hectares area around it are a natural monument protected by the state.
Excursions that include Ravanica monastery: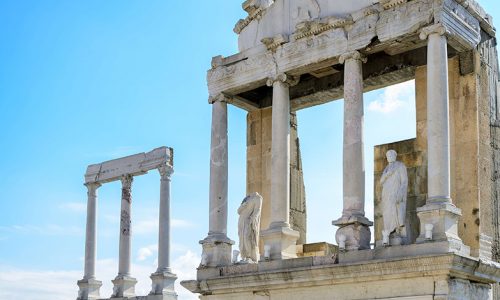 FROM3419€
---
Savor new wine flavours in Fruška Gora
See the Romania's Parliament Palace
Relax on the boat ride in Boka Bay
Enjoy the sounds of the Plitvice waterfalls
---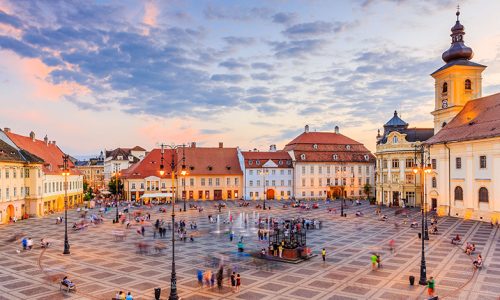 FROM2739€
---
Meet the Kalemegdan Fortress
Explore the castles of Transylvania
Discover the ancient city of Plovdiv
Taste the famous lyutenica in Sofia
---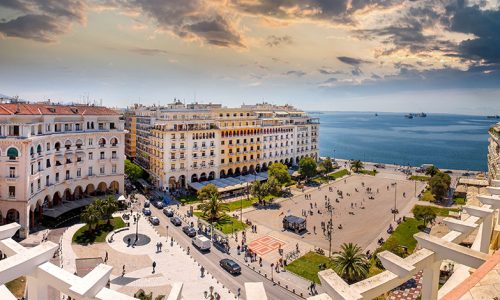 FROM2709€
---
Delight in Skadarlija's bohemian ambience
Learn about "Little Jerusalem" in Bosnia
Tour the stunning Meteora monasteries
Visit the incredible Acropolis in Athens
---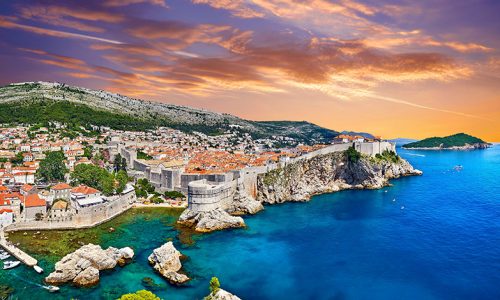 FROM2289€
---
Enjoy the nature while on the Nostalgia train
Indulge in Bosnian delicacies
Enjoy the magical sandy beaches in Budva
Feel the unique Albanian spirit in Shkodër
---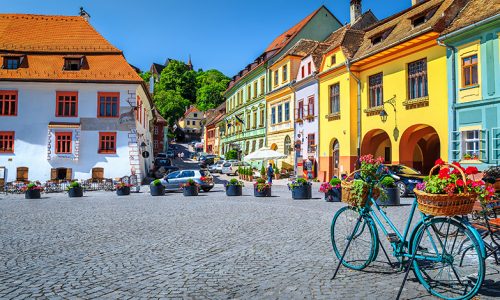 FROM1799€
---
Relax on a cruise on Danube and Sava
Travel through time in Bran castle
Visit a rock-hewn churches in Ivanovo
Be shocked by the Skull Tower in Niš
---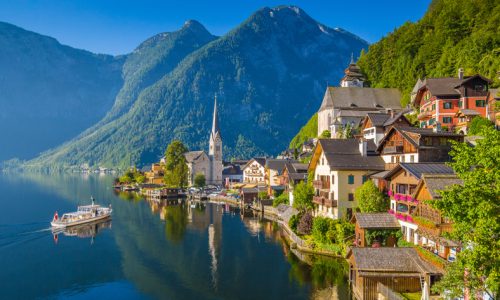 FROM2349€
---
12 days of traveling through 8 countries
Explore Hallstatt, Austria's fairytale town
Discover Mozart's birthplace - Salzburg
Treat yourself - there are 2 shopping stops
---
FROM2059€
---
Admire the majestic Schönbrunn Palace
Feel the medieval spirit of the Prague
Ring the wishing bell on the Lake Bled
Be carefree in Germany's centuries-old restaurants
---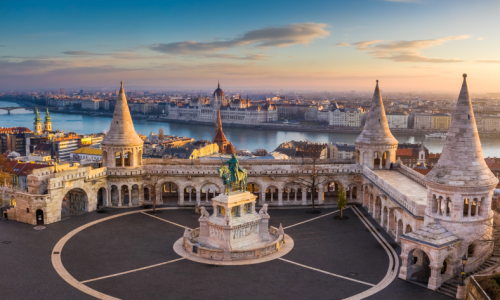 FROM3109€
---
Sights of 6 different countries in one tour
Explore beautiful Hungarian capital
Enjoy the view of the museum town Piran
Visit Međugorje, essential pilgrimage spot
---
FROM1849€
---
Feel the welcoming vibe of Belgrade
Visit Kotor, Europe's unmissable town
Walk down the famous Bridge on Drina
Observe stunning Plitvice Lakes
---