Kanjiža spa
Kanjiža spa is located in extreme north of Vojvodina near the border of Serbia and Hungary. The spa is easily accessible via highway E-75 Belgrade-Novi Sad. Kanjiža is a picturesque town on the banks of peaceful Tisa river with a population of 10 000.
The spa appeared at the location of "miraculous" artesian wells at the altitude of 87 m in a big green park. Kanjiža water has therapeutic qualities that had been discovered by locals that used the water to heal rheumatism. Nowadays the spa is famous for therapeutical effect on people suffering from rheumatism, conditions after an injury of locomotor apparatus. Thermo-mineral water of this spa is sodium-hydrocarbonate-sulphid hypo-thermal water; curing mud of the spa is also used for therapy.
Kanjiža spa is also famous for medical-rehabilitation program called "Recharge the Batteries". It lasts from 3 to 5 days and is smartly planned complex of procedures, physical exercises, bicycle riding, boat rowing and fishing at Tisa.
In the center of the spa the hotel "Aquamarine" is located. Kanjiža is located near curious towns Subotica, Palić and Segedin, so a rest at this spa can be combined with excursions.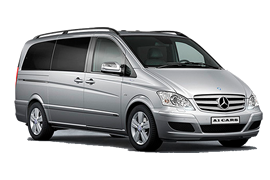 Transfer
From Belgrade to Kanjiža Spa