Lukovska spa
Lukovska spa is located in the valley of the Lukovska River on the eastern slope of Serbian Mountain Kopaonik famous as a ski center. The altitude of the spa reaches 680 m and Lukovska spa is the highest spa in Serbia. Real mountain climate and riches of forests and oxygen create perfect conditions for rest and medical treatment. Thermal water's temperature varies from 36 to 90°C and water comes to the surface with the speed of 100 l per second. According to the discovered water pipes system and ruins of Roman buildings, therapeutic effect of the water was known during the Roman epoch. Settlements nearby the spring existed during Serbian Middle Age as well.
Thermo-mineral waters of Lukovska spa are rich with potassium, lithium, rubidium, cesium, strontium, cobalt, phosphorus and are used for healing rheumatism, post traumatic and post operational conditions, gynecological problems and sterility, skin diseases etc.
Within the Lukovska spa it is worth visiting Church of Saint Apostles Peter and Paul and workshops of carpets and wool crafts.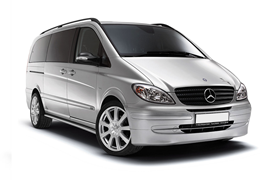 Transfer
>From Belgrade to Lukovska Spa